Music Video Codes By VideoCodeZone.com
Free Image Hosting By MySpacePhoto.com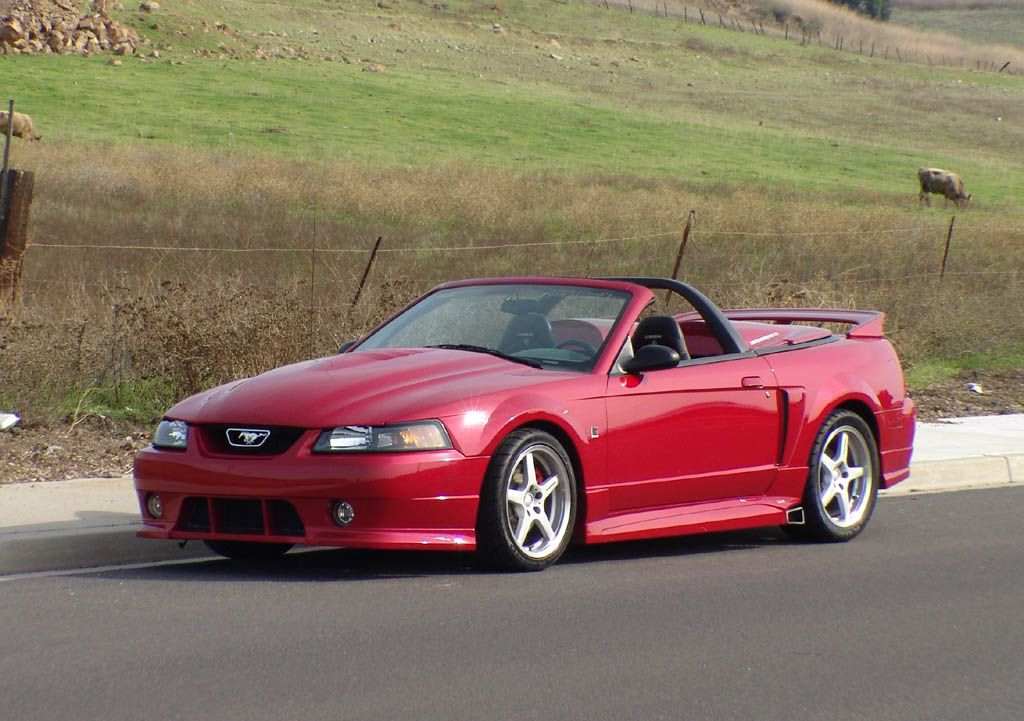 [ remotely linked image: click here ]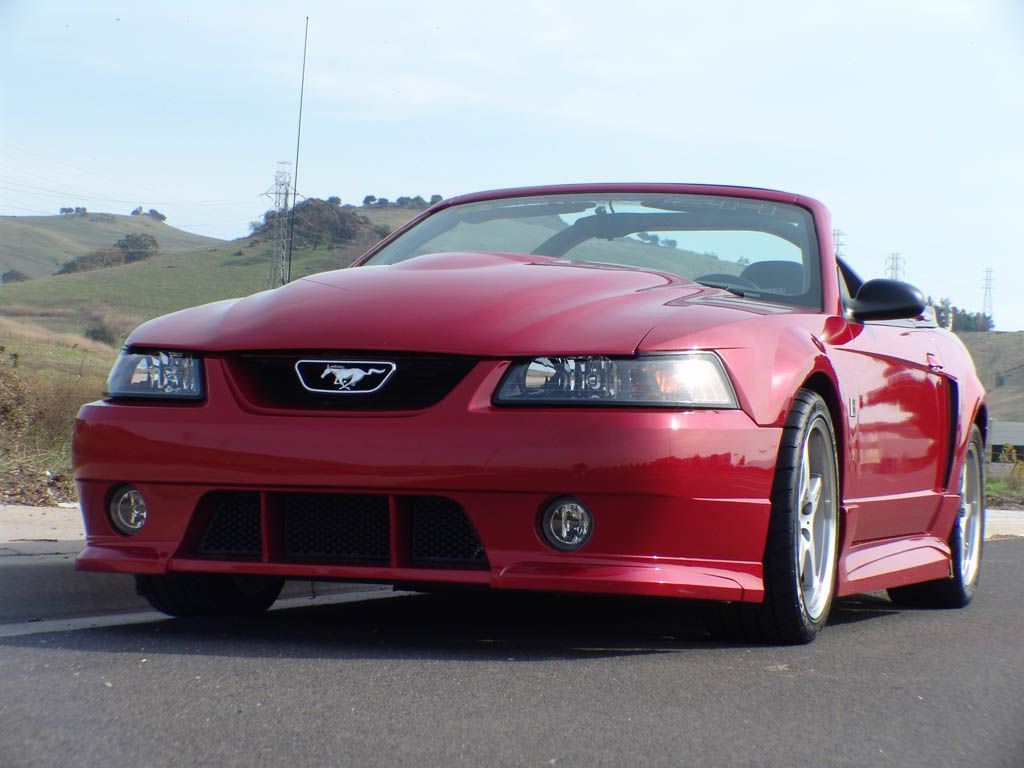 [ remotely linked image: click here ]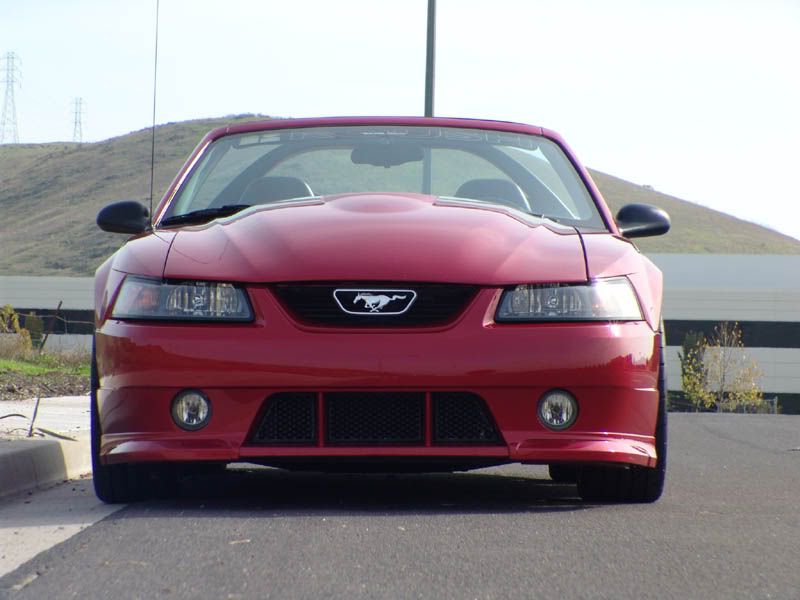 [ remotely linked image: click here ]

The engine bay-Just had the KB installed.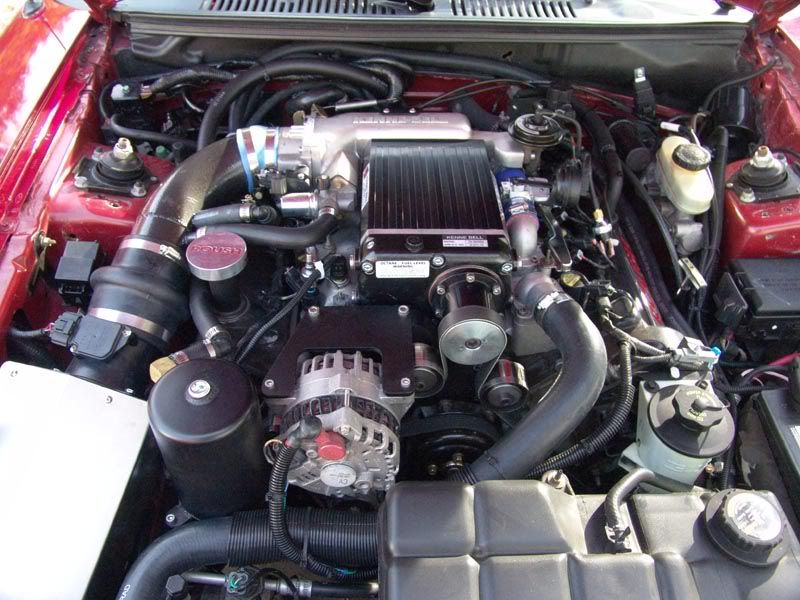 [ remotely linked image: click here ]


2000 Stage 2 Roush Vert
Roush installed components:
18x9 rims 265 Fr- 295/35ZR18 tires
Roush Valved Bilstiens shocks,Springs
Frnt&Rear sway bars , Roush LCA's , pinion snubber
Urathane bushings all around.
Roush 2K Body Kit

Then started adding:

(Present from wife -01'...Thanks Honey)
Corbeau Race Seats,3-Point belts(Red)

UPR Aluminum Footpedals
White face Indiglo/El-glo Guages
B&M Ripper Shifter
Custom-Stang's Aluminum interrior peices
(Door pins, A/C knobs, Tilt Lever)
E9/Laser Red painted Door switch and cup (By Robert Lewis)
2-peice Tonneau cover (Painted By Robert Lewis)
00' Cobra R functional hood (By Nechipi.com)
Roush Convertable Light Bar
01+ Smoked headlights
Rear seat delete kit

Roush aluminum Door sill's
Roush billit-aluminum shifter knob
Roush aluminum shifter bezel ring
Roush aluminum Oil Cap
Roush-Stage 3 Front Facia.

Cobra/Bullitt Calipers Front and Rear
Power Slot Rotors 13" front/11.65" Rear
YoDudePerformance X-pipe w/Cats
70mm Throttle Body (BBK)
FRPP SVO Aluminum TA Cover
FRPP 3.55's
FRPP Aluminum DS
FRPP Shorty headers
APEX-motorsports Aftershock Kevalar clutch
Griggs Pan Hard Bar.
Griggs in floor subs.

(Present from wife -04'..Thanks alot Honey!)
Kenne Bell Intercooled 9Psi
Apex Custom CAI
90MM Lightning Maf
Steeda Cold Air for 03 Cobra

412 RWHP
407 RWTQ

Soon to be installed:

ExcessiveMotorsports Tir-link.
Stock Alternator.



(My present in 02' was a beautiful daughter.)
No words can thank her enough for that present.