1994 Mustang Gt(Project Red Barron)
Little about the car. 94 gt, bought it bone stock Nov. 09 2009 and has been tore down to a shell and started over. Since then, car has been painted by my sponsor Flossin Auto 93 Cobra R spec Vibrant Red(has more yellow and orange, changes color in sunlight). Almost nothing on the car is stock and has been built for show and go.
After 2 years of 2 much money, blood, sweat and tears it is complete for now. Hear are a few pics of the stang.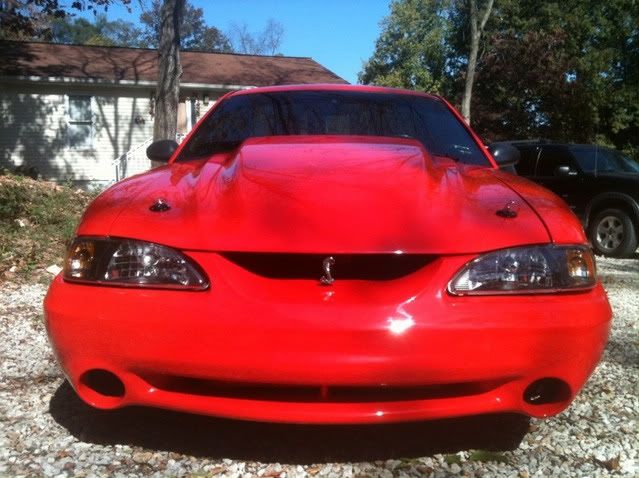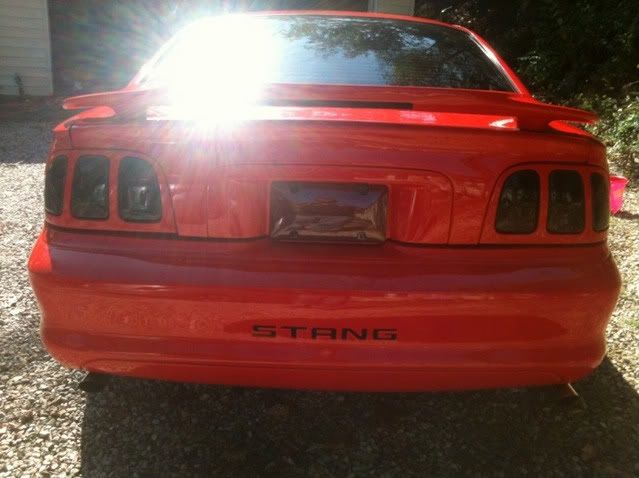 Little video made of the car at idle, getting the car back this weekend and ready to take it out and see how fast it actually is now.