My Project Coupe dubbed The Sniper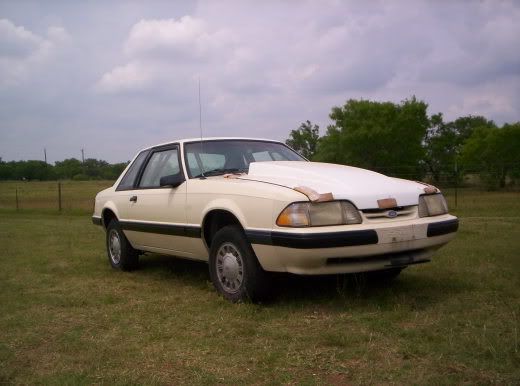 The car started life as a basic 2.3 / auto setup with 76,000 miles on it .
The car was then gutted to the shell and a 10 point cage was installed , primered and painted .
Here is the car in primer and we are spraying the jams and in the truck area for a total color change .
This is the engine bay being sprayed a custom grey and black theme to match the outside of the front of the car .

This is where I installed the Aeromotive fuel system , UPR rear suspension and D&D front suspension . We also did the rear diff with 3.73 gears , 31 spline axles and FMS t-lock . The car was also fitted with Aerospace brakes as well .
Installed the 395 cubic inch Windsor engine , at this point it is fitted with the best of the best EFI parts but we have since changed to a Super Vic intake with BG Mighty Demon carb .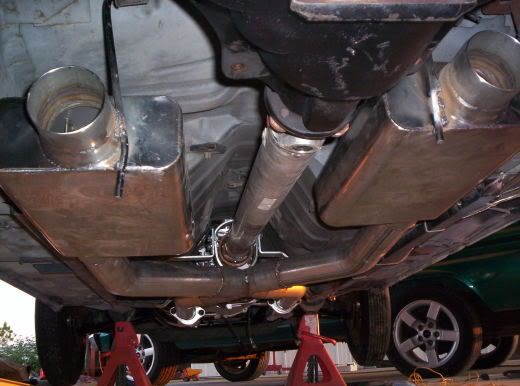 Here is a picture of the 3" X pipe with Mac stainless steel Flowpath mufflers . This thing sounds mean as hell even while idling .
Picture of 8.8 with Mac girdle on it .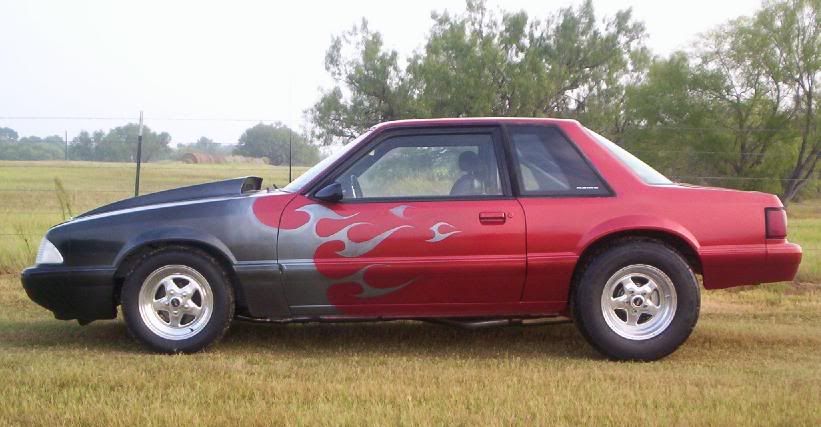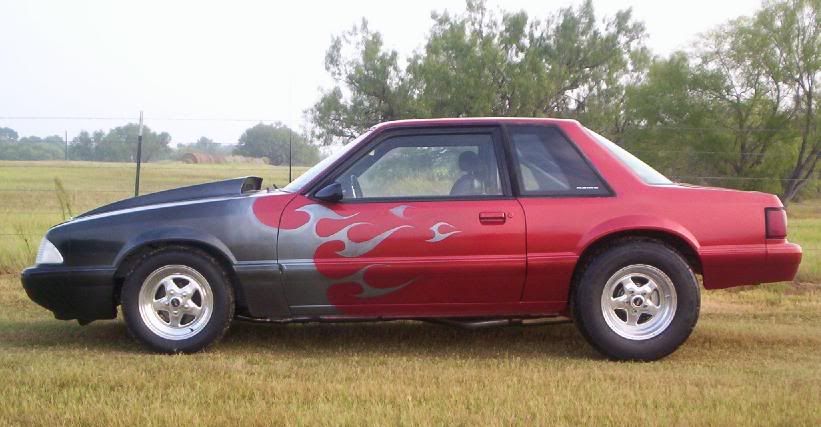 This is the finished product , it took a little over 3 months to build from start to finish . Like they say , real cars are built not bought . This is just one of the cars we have built from scratch .