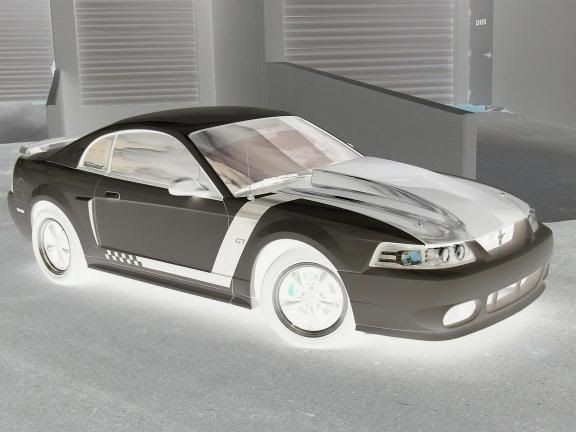 Engine & Performance Modifications
-302 Modular Stroker
-Forged CP 17cc Dished Pistons
-Forged Eagle H Beam Rods
-Forged stroker ModMax Crank
-Ported Heads
-Stage 2 Comp Cams
-ARP Hardware
-Melling high volume oil pump
-Moroso 7 quart oil pan
-FRPP 70mm Throttlebody
-Reichard Racing Intake
-SLP HTS SS Long Tubes
-SLP X Pipe
-SLP Loud Mouth 1 cat back
-Vortech T Trim
-2.85 8 rib Vortech blower Pulley
-MPH GI Joe's 8 rib pulley kit
-Aeromotive fuel rails
-Custom fuel lines
-Anderson Power Pipe
-60 pound injectors
-Diablo Maf.ia
-Twin Cobra Fuel Pumps
-Kenne Belle Boost a pump
-Lightning 90MM Mass Air Meter
-Bar and plate Intercooler
-3" custom polished piping
-Oil Seperators custom install
-Battery Reloction(new)
-Battery Alternator disconect(new)
-New 1 gauge wiring(new)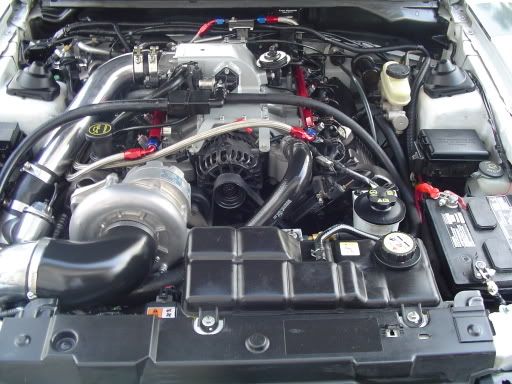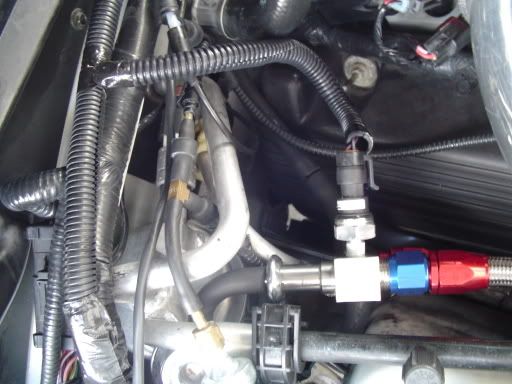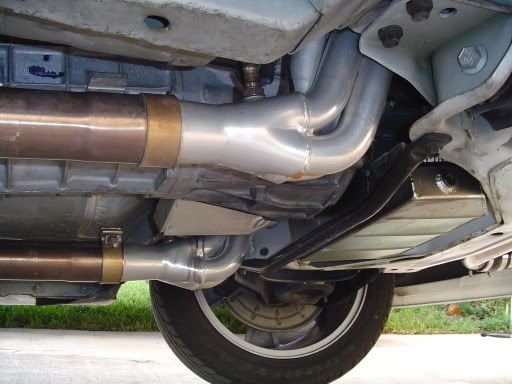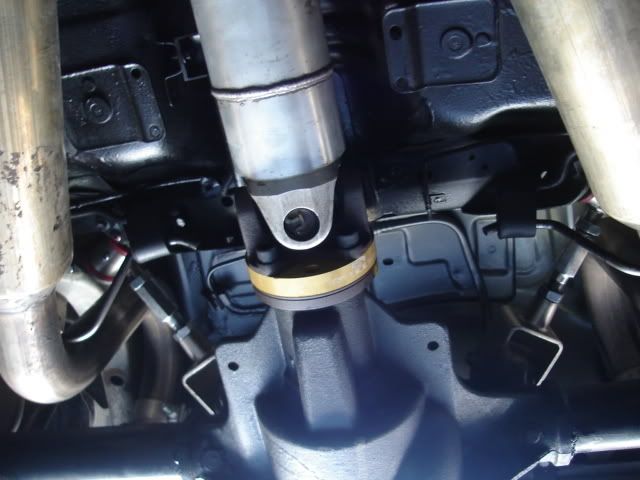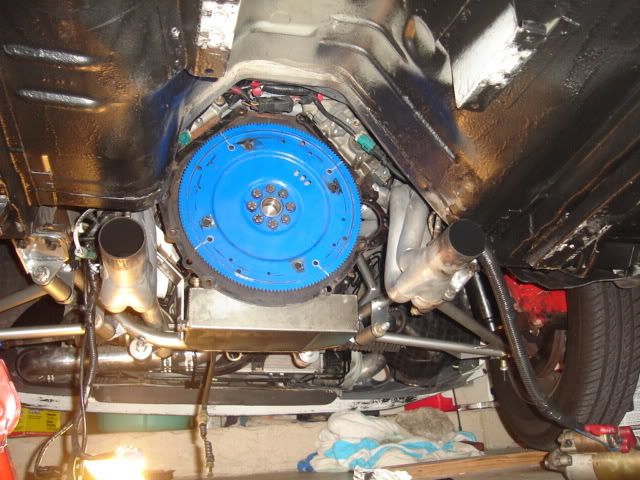 PowerTrain & Suspension
-PA SuperComp C4 with Transbrake
-4000 stall Torque Converter
-Cheetah Turbo Shifter
-Diablosport Tuner
3.55 FRPP gears
-Moser 33 spline spool
-Moser 33 spline axles
-Moser c clip eliminators
-Moser 3" Wheel Studs
-TA 8.8 Axle support cover
-Strange adjustable shocks
-Strange adjustable Struts
-Welded axles
-Steeda lower control arms
-Steeda upper control arms
-Steeda Racing Hood Pins
-Drive Shaft Safety Loop
-Full Length Subframes
-UPR K Member
-UPR a Arms
-UPR Coil Overs
-Eibach Drag Springs
-UPR Bump Steer Kit
-UPR Caster Camber Plates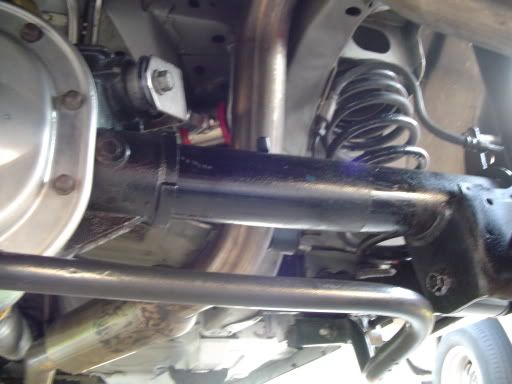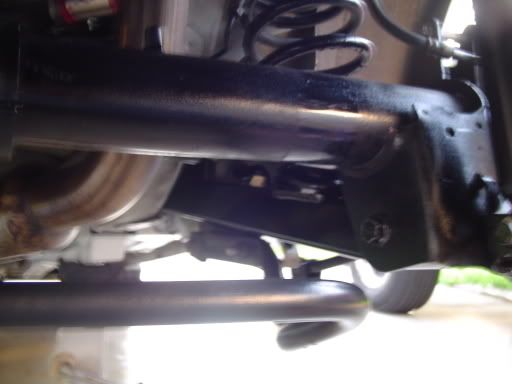 Engine pulled for new forged internals and 302 stroker kit.
I pulled the motor to have new forged internals and 5.0 stroker kit installed. These are some picks of me pulling the motor in my garage. I think everyone should try this at least once.
Moroso 7 quart oil pan was installed
to keep the oil cooler and to ensure
the engine gets all the oil it needs.
The Anderson 4" power pipe drops
the air filter down just in front of
the passenger side front tire.
(equals cool air in a hot world)
Pictures of Intercooler installed.
Pictures don't show it but I had beeds welded on the pipes
and installed t clamps in place of the worm clamps. Build your own! check it out in the HOWTOs!
SLP long tubes made A nice addition.
Decided to install these when I reinstalled the engine.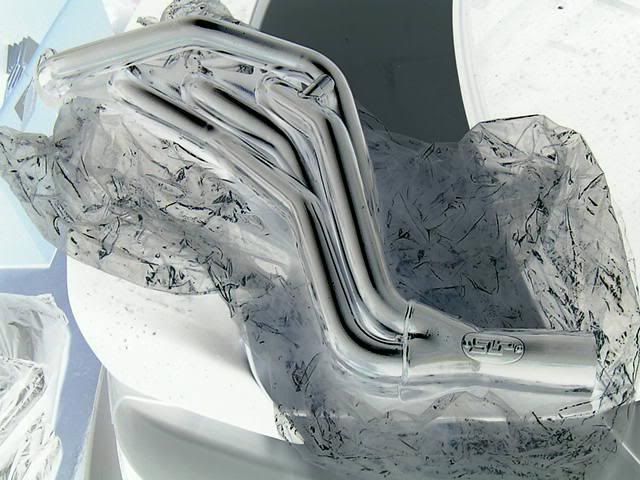 Got oil in your intake? Check this out.
Oil seperators were added to stop oil flow back into the intake during WOT.I made some custom brackets to mount them behind the radiator overflow container. There is more details in the HOWTOs section.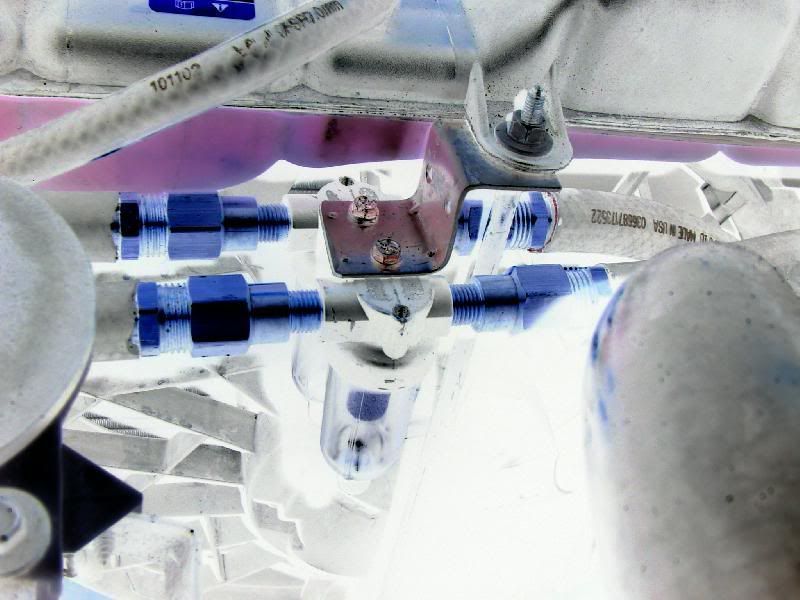 The drive shaft safety loop was installed when they told me I could not run faster than 12.9 without it. After being explained what the DSSL does I quickly installed it. Car catapulting is not my thing nor do I want to share my cockpit with a driveshaft.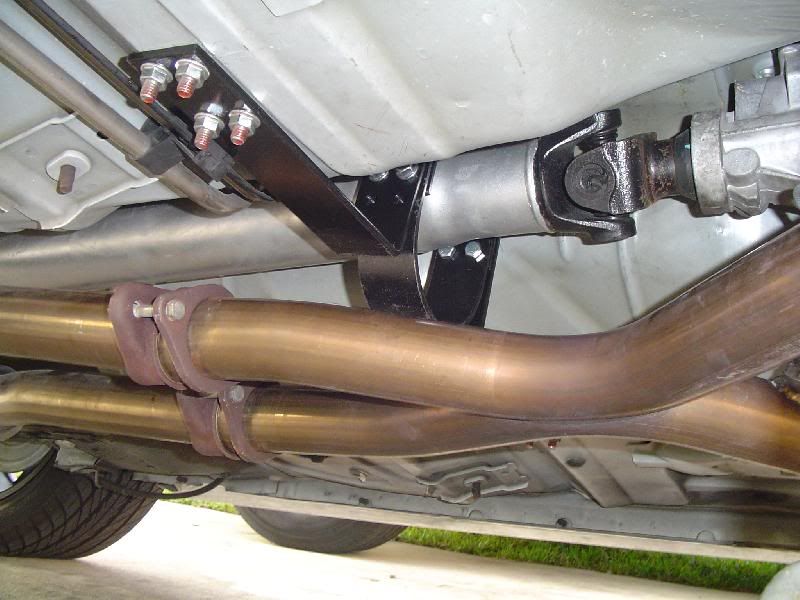 Brakes Painted
Brakes removed and painted red.
High heat ford red and clear paint were used.
Moroso 3" wheel studs were installed.