1999 Chrome Yellow GT (SOLD)
93k miles when bought. 102k when sold. Kept for about 18 months.
Traded for my 04 V6, 100$ on top. Picked the car up 2 weeks after I got my license. Got screwed over and engine began to knock several weeks after the trade.
Exterior
Black hood stripe
Factory hood scoop and side scoops
8" Shorty
Roush Stage 3 Front Bumper
35% Tint on Rears
SLP Tips, 15 degrees, Rolled
Letters on Rear
Silver calipers
Interior
Kenwood deck
03 Cobra shift knob, 5 speed
Chrome guage rings
Performance
SR CAI
Hurst Short shifter
Suspension
Eibach Sportlines, No isos
Steeda camber bolts
Wheels
17x9/x17x10.5 Black 03 Cobras. Rears 285/40/17 Nittos 555s. Fronts 275/40/17 Falkens. One 5/16 spacer
When I brought it home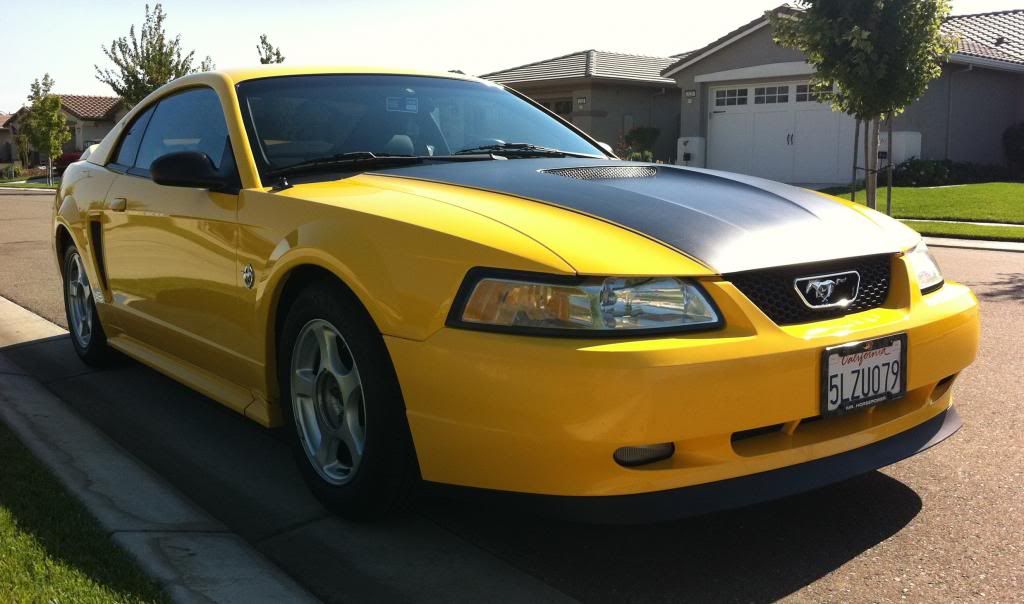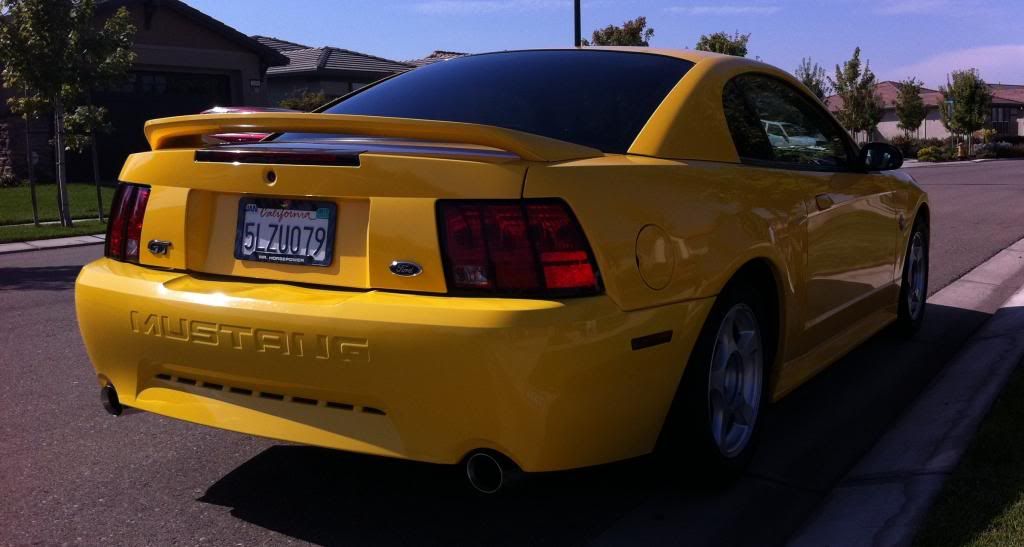 One of the first things I did was repaint the drivers side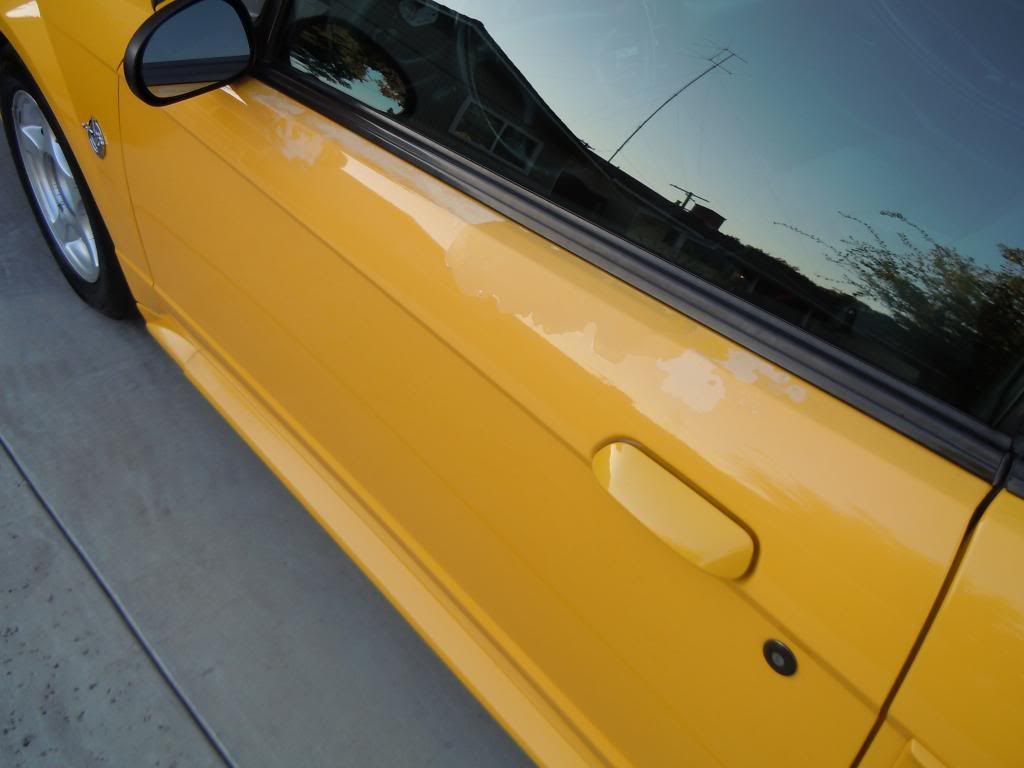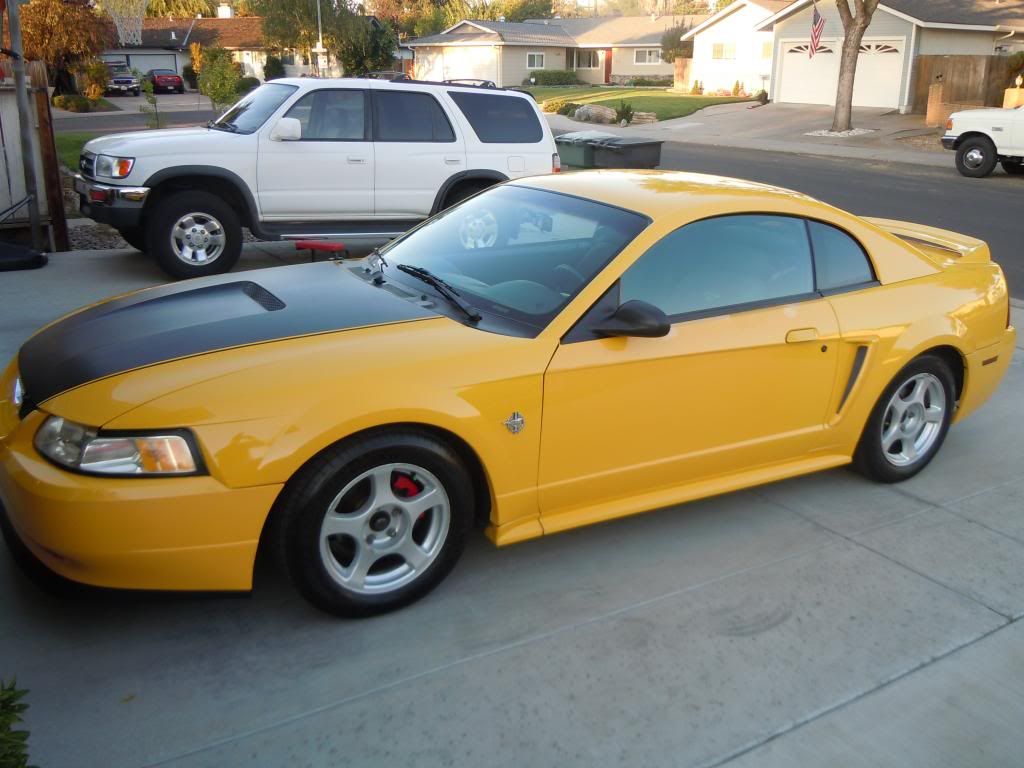 Got my plates, picked up a hood scoop and side scoops off a 02 GT and color matched them. Picked up some 17x9" Cobra R rims.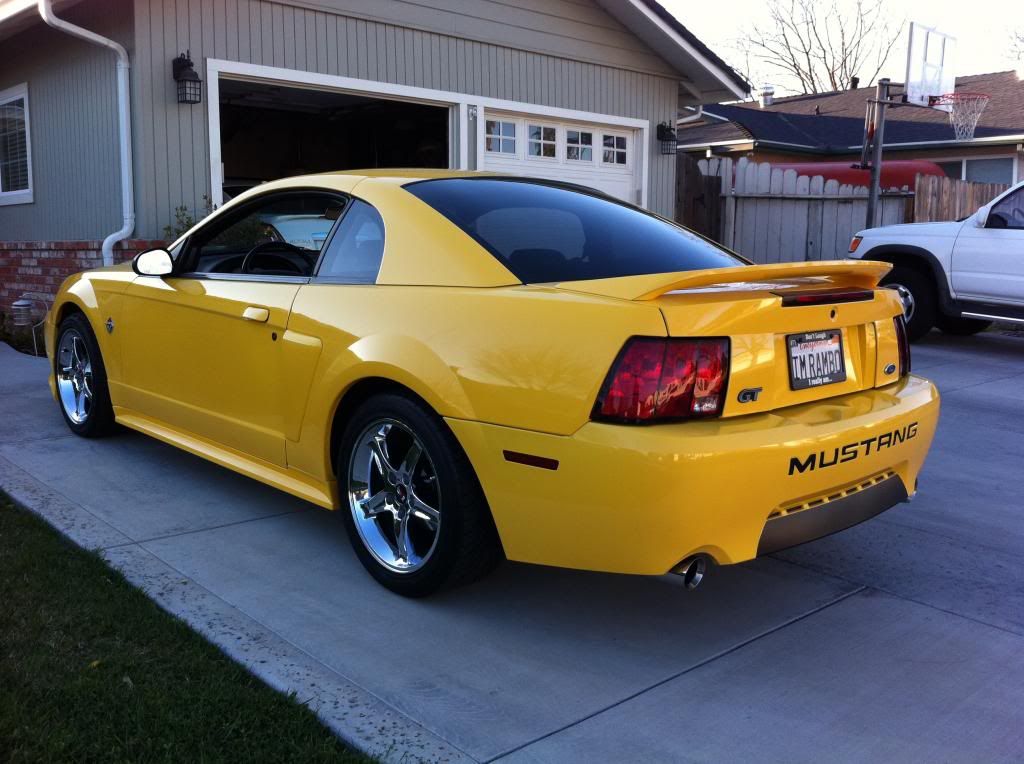 Didnt care for the valence