Many of you may be looking at this car and the background picture and thinking to yourself...."There's something awfully familiar about that car" And you would be right. But can you guess which Gotstang member I am?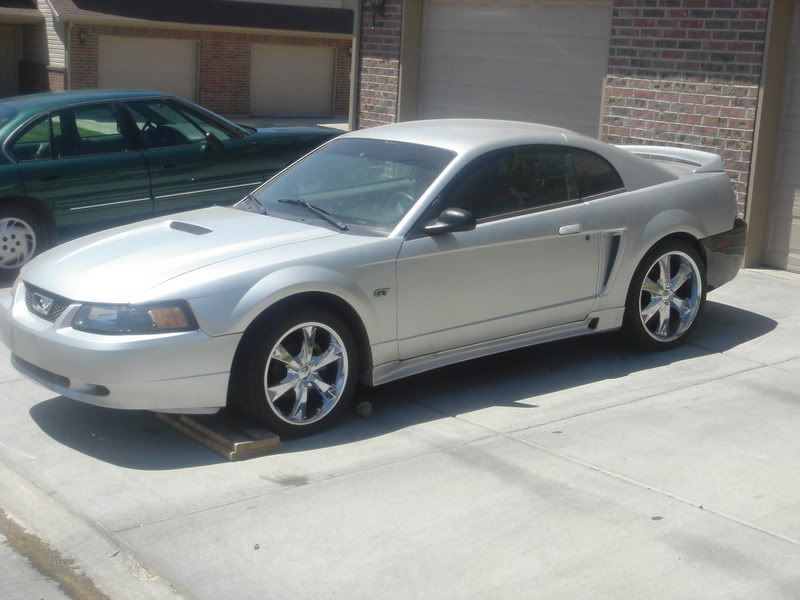 This is the newest member of the Pro-Dom family. A predicessor to the infamous Legend. Yes. She has been chosen to fullfill the shoes of a giant and with some influence by me L2K (Legend 2000) will be the new hotness.
You may notice a few of the pieces from Legend are used on L2K. Rims, rear bumper, tail lights, even the licence plate. This is only temperary until I can get her to the running the way she should. Then she'll look good. Like I said she's got some big shoes to fill.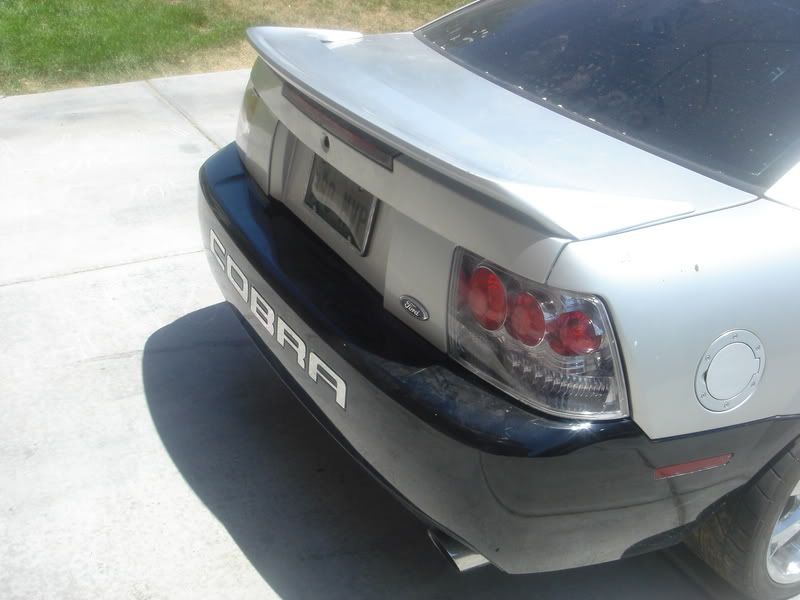 There is more to come on L2K and her build up. Check out page 2 for some videos of these early stages of development.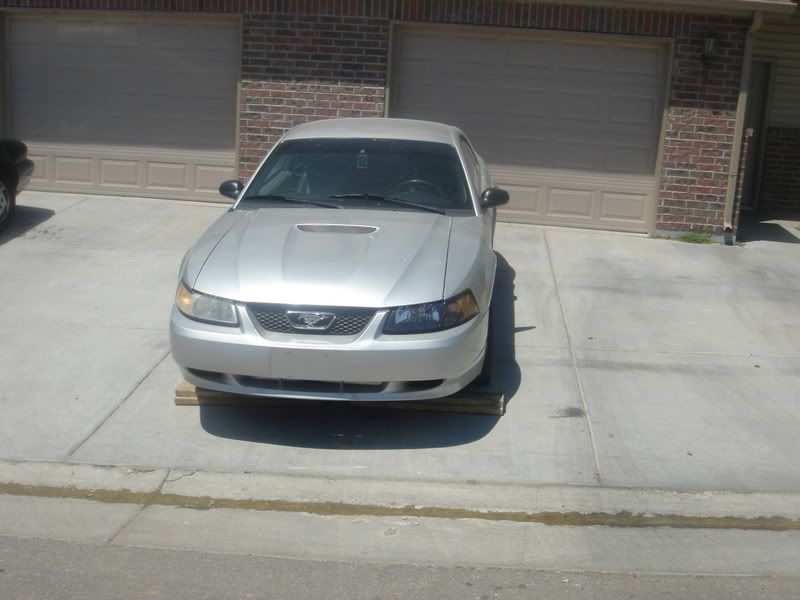 Right now she is a 2000 Mustang GT. With more than a few Cobra upgrades that include: Complete IRS w/brakes and rotors, Bassani Exhaust X-pipe back, Complete front suspension including A arms, brakes and rotors, Koni adjustable shocks, Steeda Caster/Camber plates,Cobra seats, rear bumper, and headlight (not plural).
Later on, as I build it to my own satisfaction, the 4.6L 4V Terminator engine will find it's home between L2K's fenders. Some modifications to the engine include, all aluminum Cobra block with .020 over bore, ported and polished heads, ported Eaton S/C (followed later by a twin 57mm turbo set-up) more aggressive cams (still undecided) and a windage tray. All of which will be complimented by a true dyno tune.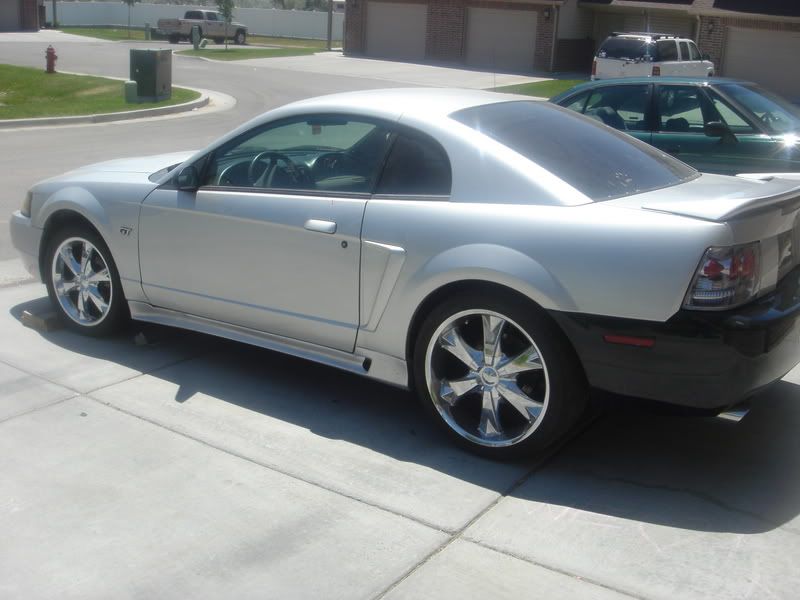 This was the old car btw