The Name is Ben Peckinpaugh. Im 17 and Im out of control. Straight up.
I've probably had more cars than you. (random fact) Im easy to get along with.
I can be mean, BUT, I try and be nice to everyone because that's just me...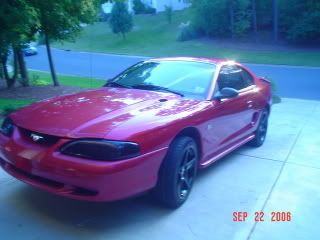 I drive a '94 Mustang GT 5.0
My Friends are my family, and everything to me.
If you can't get along with at least the majority of the usual crew, we probably won't get very close.
It's just how it works. I am into a lot of different things. for example...
I like watching movies, hanging out, bowling, and whatever else.
I love Drivng. It's my escape. And it's awesome.
I have a lot going on but im always down for hanging out and having good times,
because good times are what life should be all about. Im single because i choose to be really...
And i suck like hell at holding up relationships.
If you have any questions, hit me up, cause that's just how it goes...
~Deuce