I currently have a 2004 DSG (Dark Shadow Grey) 40th Annivisary GT "Shadow" Had it for just over 4 years, Bought it brand spanking new & I've enjoyed EVERY mile I've put on her. Seen alot of track time, a few shows and whatever comes her way.
Mostly just a fun car few mods Show: 03/04 Cobra Front Bumper, Rear Decklid, Cobra Seats, 5% tont, Blacked out tails. Performance: Full Bassani Exhaust, Off Road H-Pipe, FRPP "B" Springs, Black Ford Racing FR500's going deep in the back (17x10.5 baby) & one hell of a driver =)
Shadow has come along way in the last 4 years that I've had her. As you'll see below there is a before and a now picture of her progress!
I race quarter-mile here at Bandimere in beautiful Colorado. Hands down the GREATEST track in the world! Dabbled in a little bit of auto-x driving.
My car has won several awards for show & for race.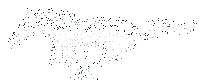 Before~ All Stock!
Now~ Modded!!