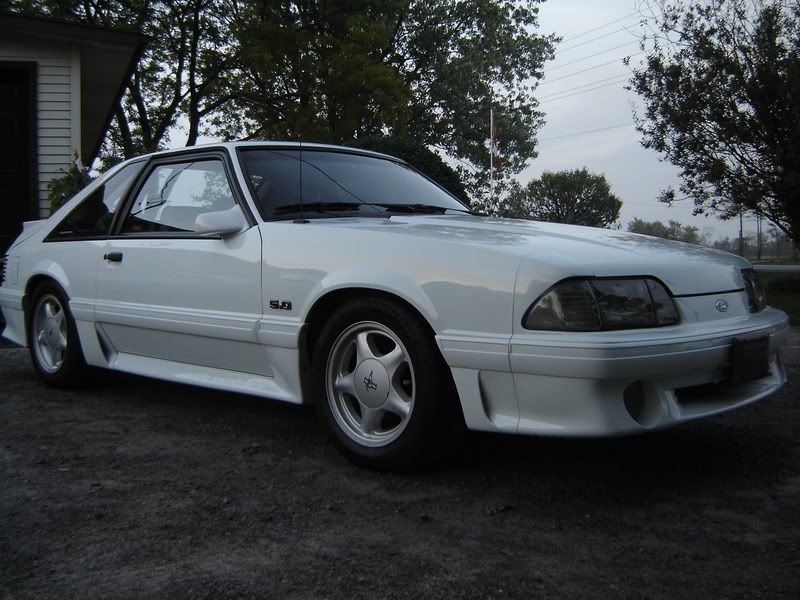 NOHALTER
1991 Oxford White Mustang GT
Monday, December 28th, 2006 I purchased this 1991 Oxford White Mustang GT from the Ontario Autotrader with 160,114kms on it. Currently it has 163,000kms on with an automatic transmission, ford racing lowering springs, K&N Filter (Air Box removed), and DYNOMAX Super Turbo Mufflers.
I had the car painted this past April (2007) and installed smoked headlights, smoked foglights, and a smoked third brake light. The car has pony rims on, and in the future I plan to replace those with White Cobra R rims and do the 5-bolt conversion.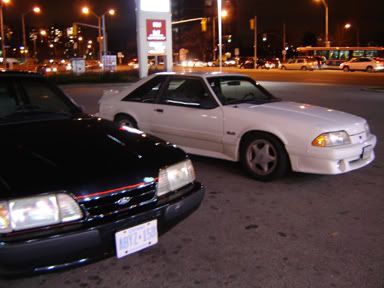 Future Show
Plans for the future include a 5 bolt conversion with Cobra R Chrome rims, a complete new paint job, cloth seat swap out for leather, and a Saleen Front Bumper.
Future Go
Cobra Cold Air Intake, H-Pipe, 5-speed tranmission conversion, 3.73 gears, Headers, Supercharger, Bigger Brakes, and pretty much whatever my twisted little mind can think up and my wallet can muster.
THE PLATES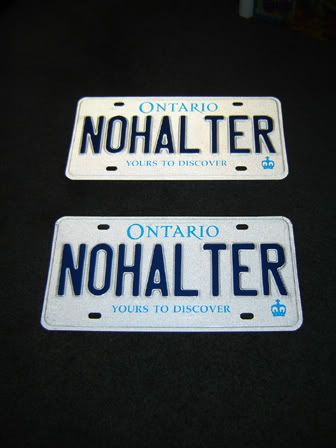 NOHALTER