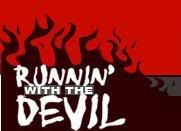 Welcome car enthusiasts!
"Life is too damn short to own a slow car."
That is me and my 2003 Cobra.
Birthday 4/9/2003
She is the love of my life and my daily driver :-)
*Stereo* RF T2, home made using spare tire compartment.
My previous Nittos...
Somewhere in Nevada after a road trip to Vegas. Ya, that would have been an expensive ticket to add to my list.